We made our way into California last week. We tried dispersed camping outside of Jedidiah Smith State Park. That did not go well. There's a difference between State parks, National Parks, and the National Forest and we got ticketed for being in the National Forest (which is normally free for camping) but was not at that moment because of the fires. Had we been 2 days later we could have avoided a fine. Bummer.
I love that we got to drive through the California Redwoods though. We drove through twice and each time was I was still amazed at the size of the trees. We did two hikes as well and Grove of Titans was our favorite. Home to 10 of the worlds largest trees, it was beautiful. I think the last two pictures with the kids and then Luke is called the Cathedral tree- where several trees grew together with bark encompassing them like one.
We read the book The Sequoia Lives On last year and would love to revisit that book as well as check out the Sequoia National Forest and compare the trees with the Redwoods.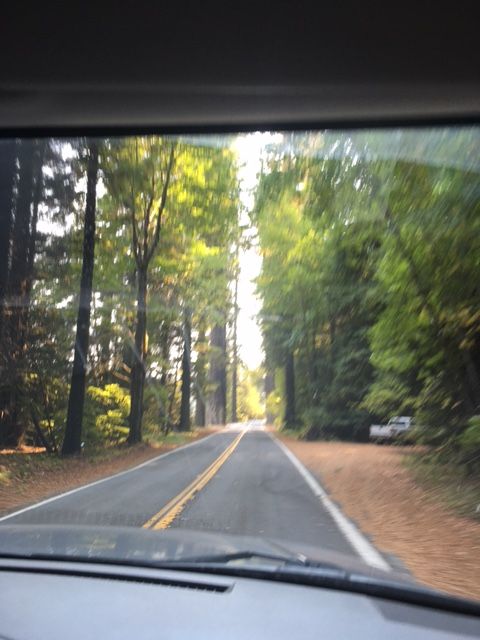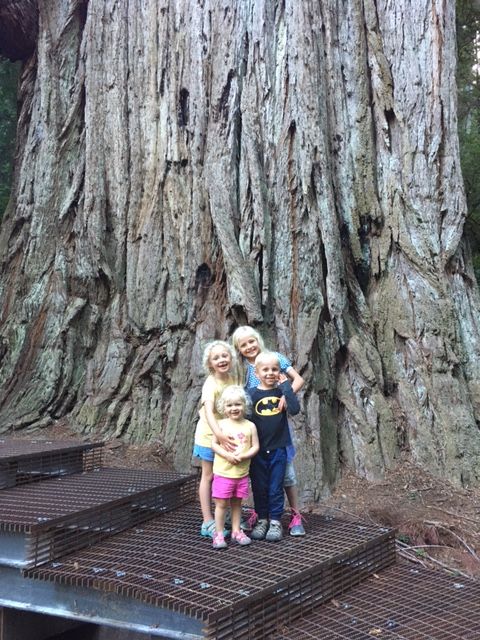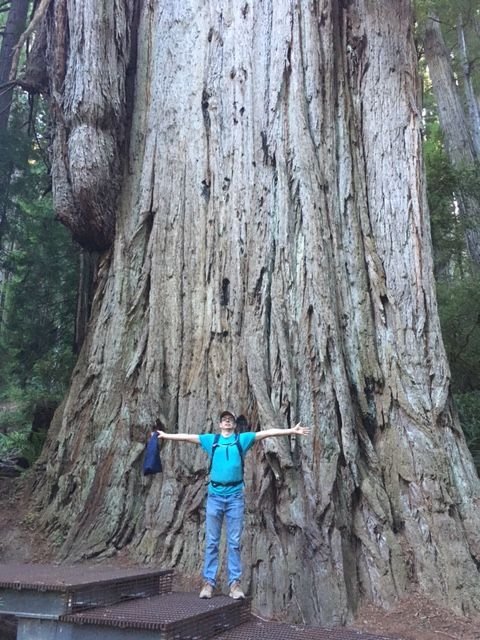 We continued down Hwy 101 with a slight detour that took us see more beautiful and massive redwoods on the Avenue of the Giants which parallels the 101 (it used to be part of the 101 until 1960). Along the Avenue of the Giants there are some unique trees- one home is built around a hollow live tree using it as a front door. I believe there is another tree you can drive a car through.
We stopped at Cowboy camp in Clear lake California to dry camp. A unique and quiet spot, we cozied up in some dry, hilly plains and watched out for rattlesnakes. I took a little hike there and noticed the outside smelled like maple syrup. I'm not sure why.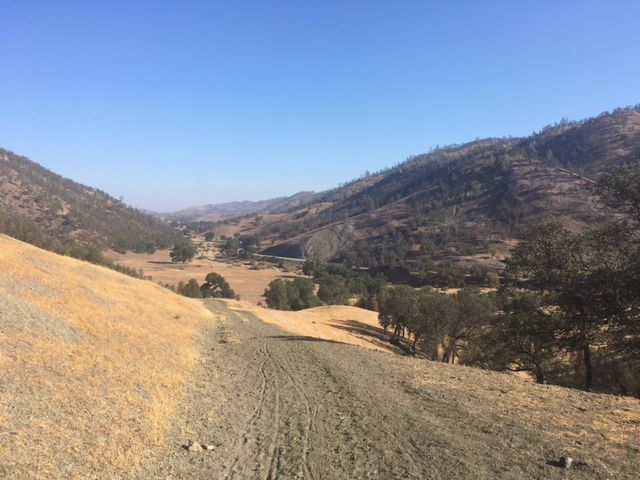 I'll leave the post there for now. More to come at South Lake Tahoe.