We've had to keep an eye on the fires of California making our way down to South Lake Tahoe. Fortunately, the Caldor fire got under control a week or so before we made our way down. This destination I was very much looking forward to because we would be able to visit my long time dear friend Wiebs. She's an amazing friend and auntie to my kiddos. She's a travel nurse now so this happened to be where she was stationed- and what a beautiful place to come visit!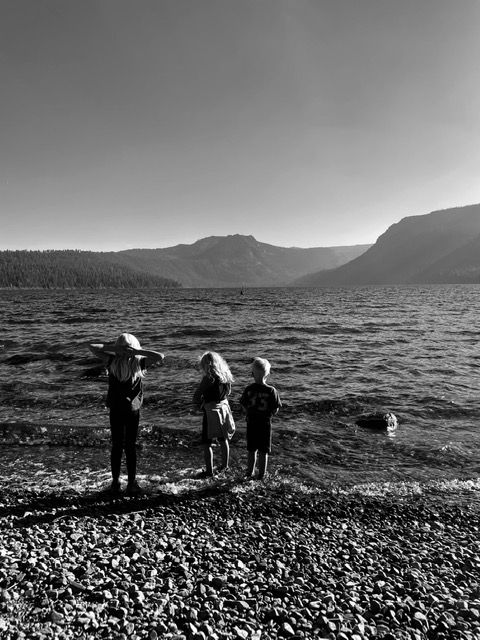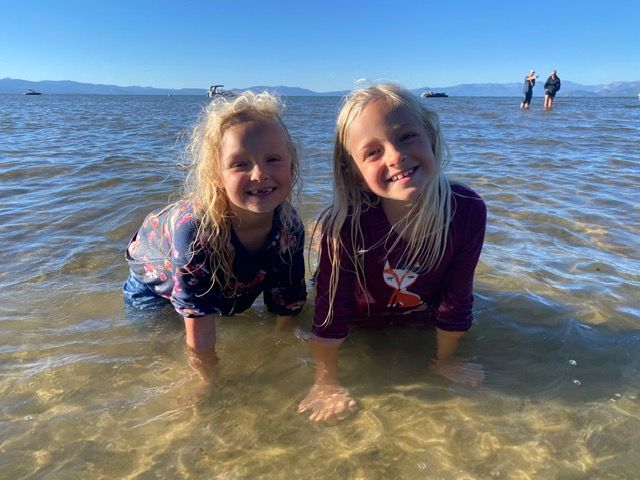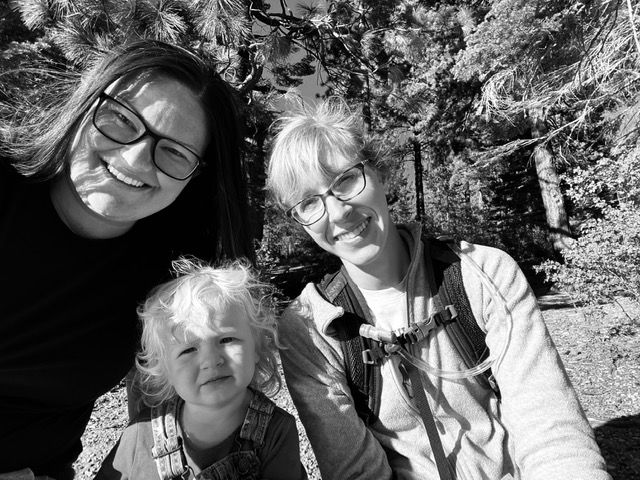 Our reservations here were so back and forth, they got cancelled, reopened, and dates changed. When we pulled up to our campground we weren't sure it was open that evening. We also didn't have reception the past couple days and with traveling, we didn't have the latest updates. Well, we get to the campground, lo and behold it was closed. It was difficult to turn our 55 ft of car and trailer around but we attempted to back up towards the closed gate. It was not a lot of space. As we were attempting another back up someone came up to the gate and opened it. I ran after her to ask if she could keep the gate open so we could turn around. She talked about the fires and gave us the information they were opening tomorrow. Okay, we'll come back. We finally get turned back around and started to drive to find another campground (one was open down the street), but as we glance back the same woman is running after us. Her husband came back (the manager of the park) and he told us it was fine to come in a night early as we had reservations. If we hadn't taken the time to back up and ask for the gate to stay open for us, we wouldn't have met the manager. Thankful for God's provision there.
We hiked down to Emerald Bay. There's a 100 year old viking style house there. The lady who owned the house also built a tea house on a little island that is now in ruins, but if you have a boat, you can hike and check it out.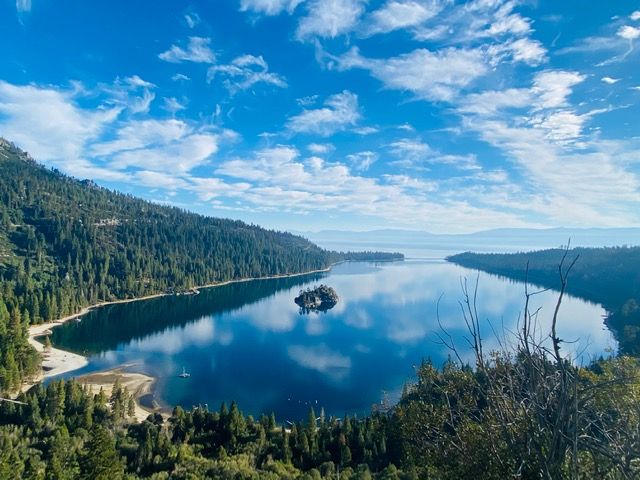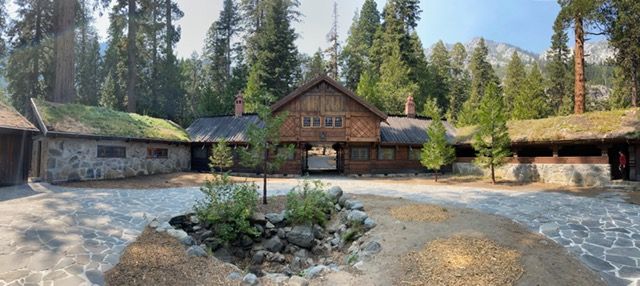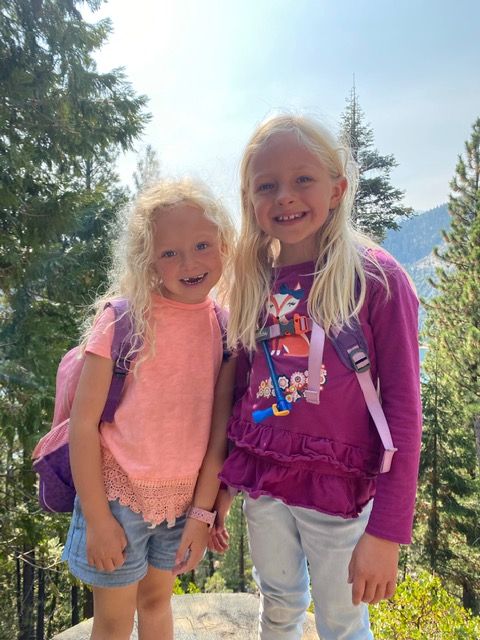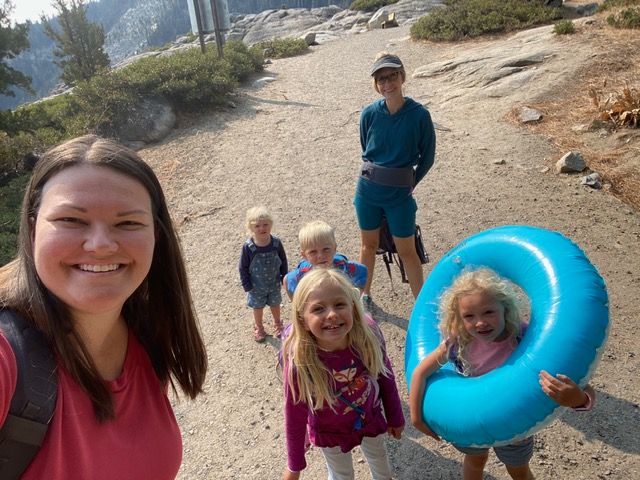 Back to the campground- we were told to watch out for bears here. The fires caused the bears to go into town because all the people (and food) left the campgrounds. To be careful though, she told us to remove all scents from the car (food, scented chapsticks, etc.) and use the bear box. Well, I guess we got a little lax after the first several days and the campground started filling back up with people again. We came back from one of our hikes and Pierce's backpack stayed in the car. Oh yes, there were granola bars in there. Last night Luke and I woke up at 4 AM to the sound of something outside. What do we see? Our car door open and not one, not two, but three bears in our car. Luke turned on the car engine from the keys inside which scared the mama bear. She didn't run far though and we saw the two cubs come out a couple seconds later and follow her into the woods. We found the car undamaged, the granola bars gone, and Clara's car seat cleaned out ;).