Hi. Luke again. Been a while...
My lovely and faithful wife Katie has been so good at keeping you all up to date with thoughts and pictures of our travels. I've been more absent thanks to work and trying to edge in a ThM (a second masters degree) while on the road.
Two things bring me to write today. First, yesterday marked the first major turn eastward since we began our journey over three months ago. As October finds its way onto all of our calendars, we are finally chasing the warm weather back southeast: near family and Florida. We've been keeping track of our ever-changing schedule and route using a helpful app called RV Trip Wizard. It keeps track of where we've been and where we're headed. Here's a quick screen grab of the current trip to date.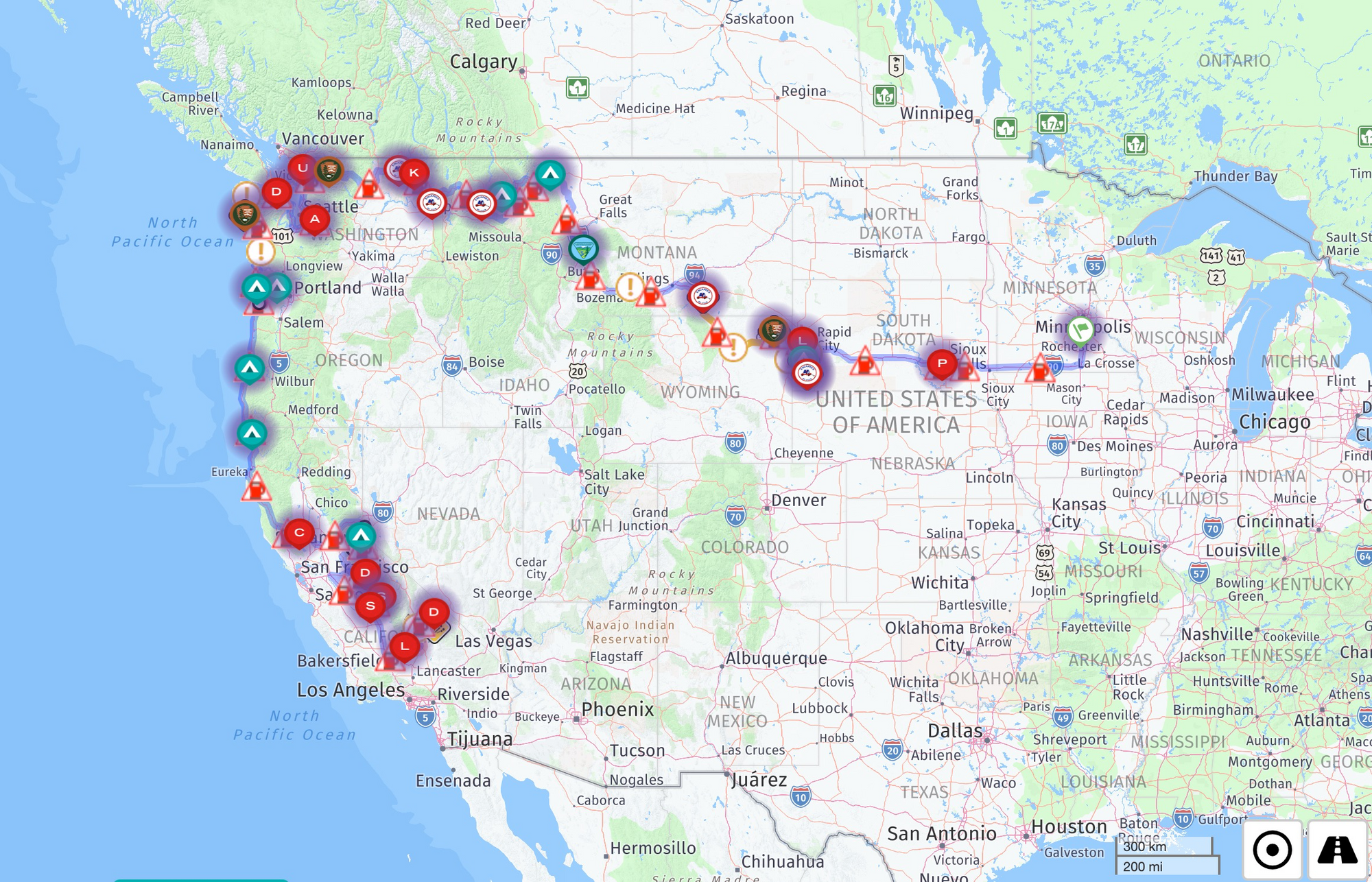 Each marker is somewhere we've stopped to explore or stayed for a night or more. We are just over 100 days in and over 4500 miles out from our previous home. We've changed states of residence and bought thousands of dollars worth of gas. We've been to many of the northwestern national parks, a good number of state parks, and countless other fascinating towns and campgrounds. Previous blog posts tell the tale... In the immortal words of Johnny Cash, we've been everywhere, man.
One of the most underwhelming destinations we found on our trip was a hike in D. L. Bliss state park on the shores of South Lake Tahoe. We drove in and found a hike called "Lighthouse Trail." The Rubicon Point Lighthouse claims to have, "the 2nd highest elevation of any American lighthouse; it stands 6,300 feet (1,900 m) above sea level, at a point where it could be seen from most places around the lake" (per Wikipedia). Seems like a cool destination to hike!
What one fails to understand from any of the trail descriptions (and omitted by friends who recommended said hike) is a disappointment that becomes immediately clear upon arrival. One expects from the name "lighthouse" something of a grand, tall, possibly red and white striped structure standing boldly over the shores of Lake Tahoe, protecting all ships from dangers of running aground en route to Emerald Bay.
But no. What one finds, almost by accident, is this: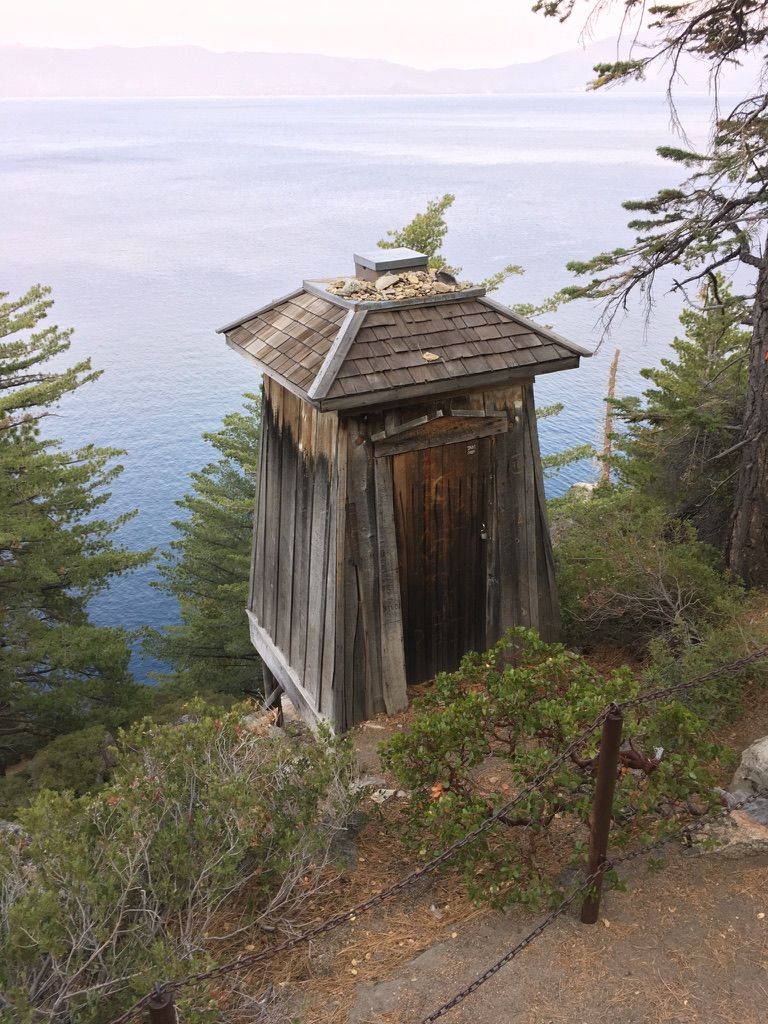 If one had inspected the previously cited Wikipedia article before taking this hike (as opposed to just now when writing this article), he or she would have had his or her expectations properly set: "Over the years [the lighthouse] has deteriorated to the point that many people mistake it for an outhouse." Such a disappointment...
While I do mock and will continue to mock said "lighthouse," the hike and the surrounding park are incredible and totally worth the hike. South Lake Tahoe is a beautiful area when not encased in smoke. I had a chance to ride up the highway to D. L. Bliss a day before—up some switchbacks and incredible vistas—and if you are ever in the area, I highly recommend the park, even if you miss the lighthouse on the walk.