I never got to post pictures of Zion National park so here are a few.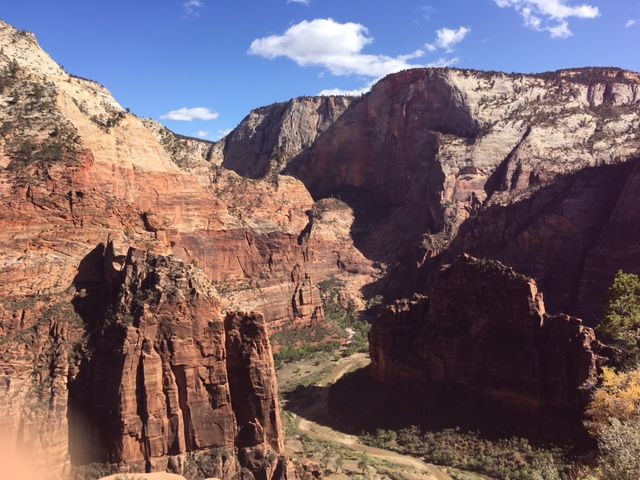 One afternoon I got to do a hike by myself to Angels landing. I probably should have looked up more about the hike. I saw a sign that said there had been 13 deaths from people falling since 2004 but I thought surely it wasn't actually up this cliff. It was. After a steeper climb up hill you get to this (see photo below) and use a chain to keep on the path and from falling. Heights aren't my favorite anymore but I took the one way up. I wanted painting inspiration. It's a bit of rock climbing mixed with hiking. The views are beautiful but I didn't linger. As it's a narrow path  and you do need to take turns letting people down or vise versa. I overheard someone saying this would be a hike you can only do upon reservation come January. Thankful I got this one in!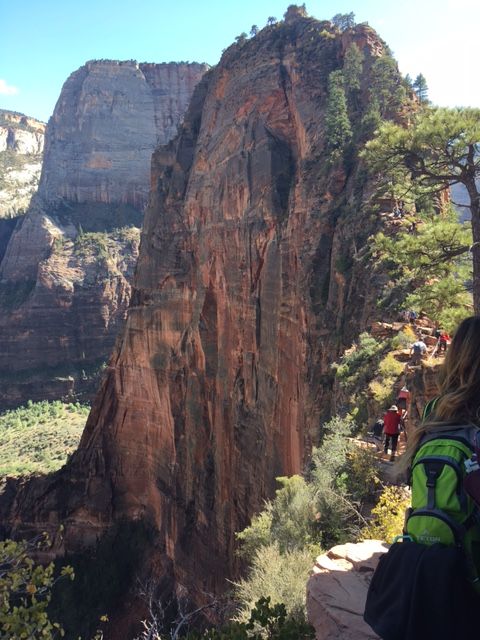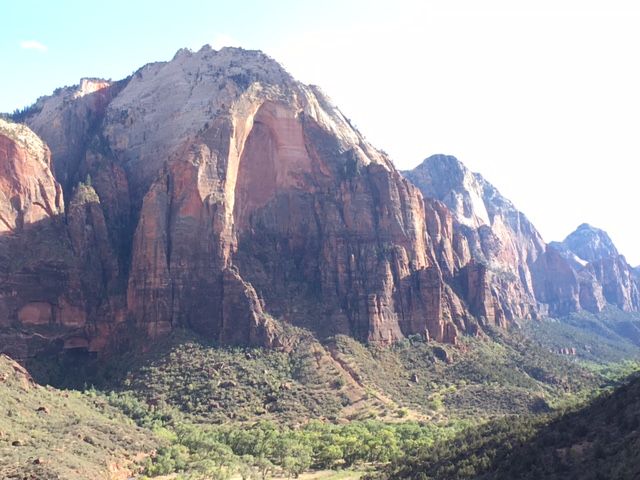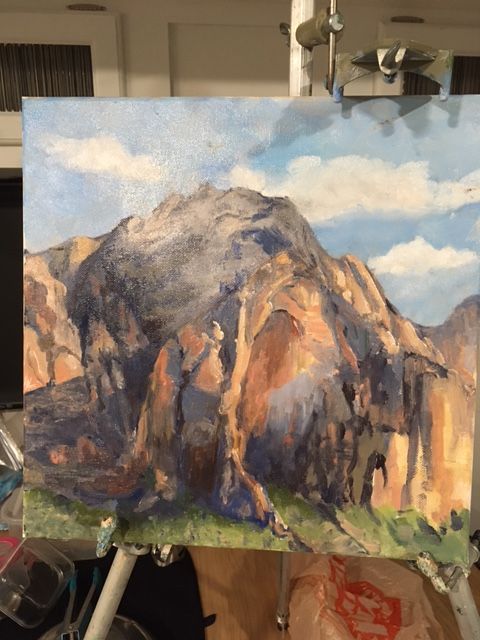 Next up.  Bryce Canyon.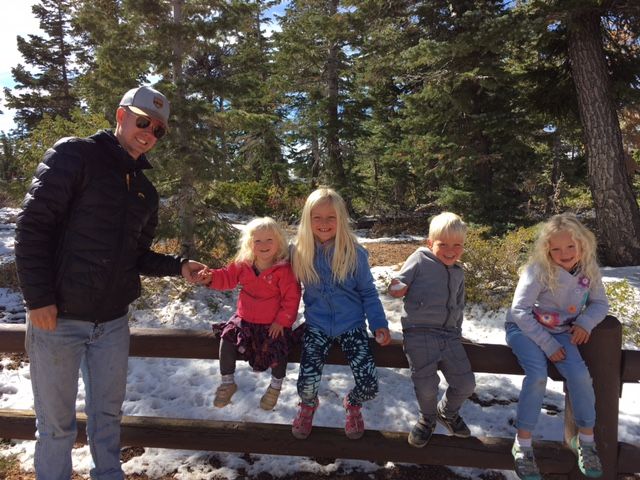 This one was pretty fun. We got to see some snow and the kids took full advantage of throwing snowballs at us and each other. The hike we did was The Navajo Loop ( but not the loop as it was closed). So it was a straight down and up deal. Awesome hoodoos such as Thors Hammer.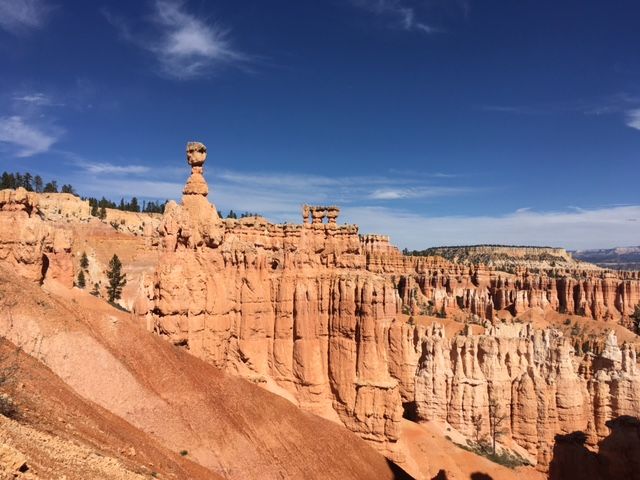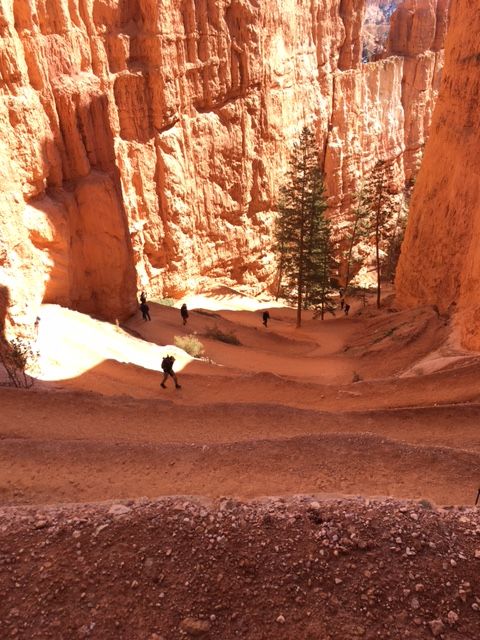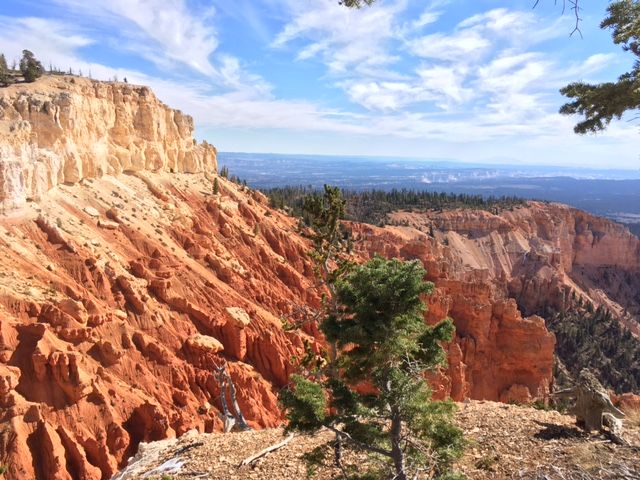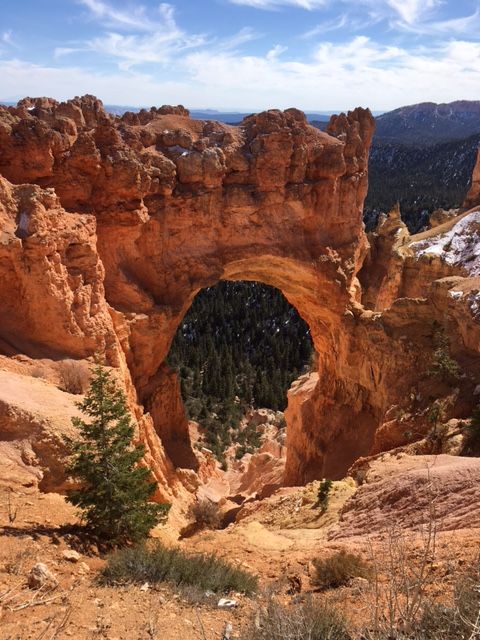 We made our way out of the freezing night temperatures to Moab, Utah. Our first day of exploration we found Arches to be full, so we went to Canyon Land National Park, which we had never heard of, but glad we made the trip. We hiked on the edge of a cliff which was a little stressful with kids, but they did well and we kept Clara attached to me. I believe they call the mesas here Islands in the Sky.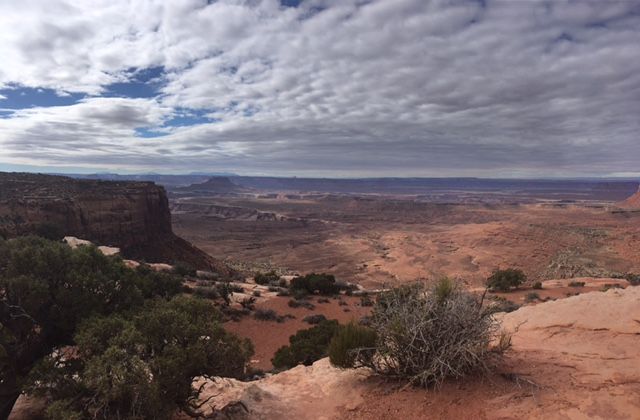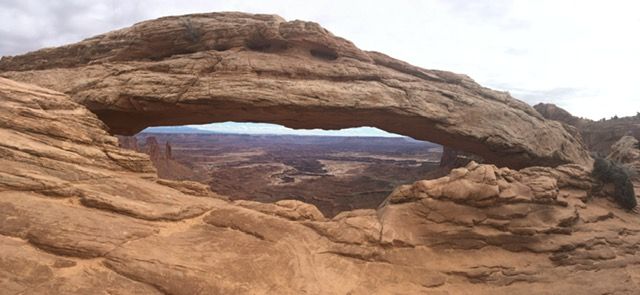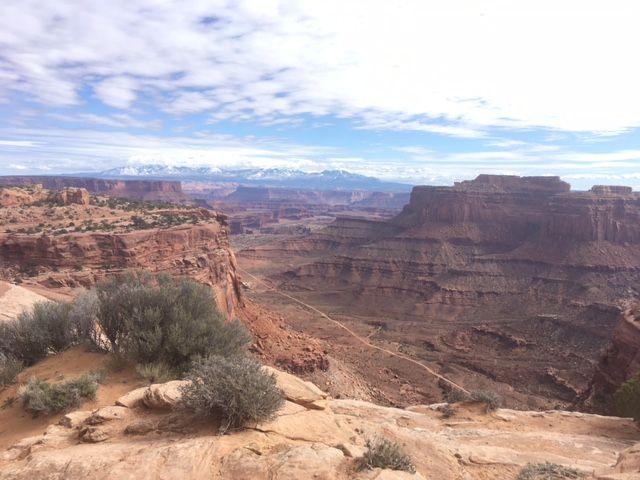 Arches National Park. I loved this hike. It was maybe over 2 miles, a great kid hike as 1. it as a loop, 2, you got to climb up and over rocks, and 3. there were no cliffs, and 4. we got to see three arches in this loop! There were also huge beautiful rock walls all throughout the drive. Harder to see in the photo, but you could see the La Sal mountains in the background which was just a beautiful contrast in the desert.